About Me

It all began years ago with a love of cooking and food. After working with food in the Hospitality industry, I decided health was my real passion after discovering Naturopathy - much by accident at the time - initially as a client myself. Naturopathy provided positive outcomes for my own health, and today I continue to live & breathe its philosophies. To me, it's much more than just a job! I have worked in the corporate world too. Such a diverse background means I have experienced first-hand the stress that these types of jobs and lifestyles often bring.
After I graduated in 2011 from one of Sydney's most eminent Natural Therapists' Colleges - the Australasian College of Natural Therapies (ACNT) - I subsequently completed a Bachelor of Health Science degree (Complementary and Alternative Medicine) through Charles Sturt University.
Professional Association Membership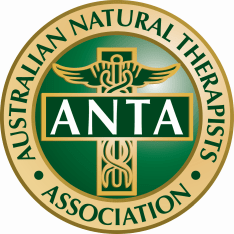 Since I began practising in 2011, I have been a full professional member of the Australian Natural Therapists' Association (ANTA). To meet this accreditation, I am fully insured and also must complete a number of hours to update my education every year (Continued Professional Education).
Along with other Natural Therapy industry associations and Government bodies, professionals in this industry are currently working towards Government-level regulation for Naturopathy and other therapies in Australia. ANTA have set a high standard for their practitioners, including a code of conduct. At the bottom of this page* you will be able to download (should you wish to) the Code of Conduct set by the Health Care Complaints Commission (HCCC) for unregulated health practitioners.
This will be a very positive step for consumers, practitioners and the industry, and a necessary aim for the future of health care.
My Qualifications
Bachelor of Health Science (Complementary & Alternative Medicine), Charles Sturt University. Specialising in subjects such as:
Nutrition
Sociology
Public Health
Advanced Diploma of Naturopathy, Australasian College of Natural Therapies. Subjects included:
Anatomy & Physiology
Herbal Medicine
Nutrition
Symptomatology & Diagnosis
Chemistry
Iridology
Bush Flowers
Bach Flowers
Manage & Practice
First Aid Certification
Over 250 Hours of Student Clinic
Counselling
Referrals
Reading & Interpreting of Science literature studies
Australian Bush Flower Essences practitioner (High Distinction)
Extra Voluntary Clinic Training with Naturopath Mim Beim
Past Qualifications & Experience:
Hospitality Operations
Commercial Cookery