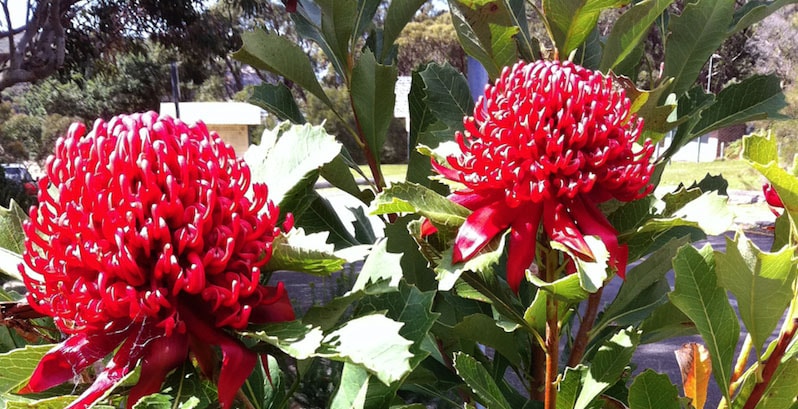 What are they?

Everything in existence has a unique and vibrational rate at which energy is converted, produced and utilised. Our bodies differ in vibration both internally and externally and vibrational imbalance affects the quality of our lives in many ways. Symptoms of illness are a sign that our body is not completely balanced. Emotions also play a large part and we often don't feel our best physically after a shock, trauma, or emotional change. Australian Bush Flower Essences help bring back into alignment our physical and emotional health.
The history of Flower Essences can be traced back many thousands of years. Many cultures have used Flower Essences to treat emotional health and wellbeing. We are once again beginning to understand that emotional well being is a major component of good health.
Ian White founded the original Australian Bush Flower Essences in the mid 1990's and has been a pioneer in researching the rare remedial qualities of the Australian Bush. Since their discovery, these particular Flower Essences have been used to help manage the emotional demands of everyday life. They are pure and natural, sourced from plants in the Australian bush. Extensive research has been conducted on these Essences to prove their validity.
The Essences are provided through your Naturopath, Lisa Waayer. There are over 65 individual Essences, and the appropriate ones will be carefully selected for you in a combination with instructions on when and how to take them. Usually the dose is 7 drops under the tongue or in a glass of water, twice daily. The timeframe to take them is usually 2-4 weeks, but can be extended to 6 or more weeks for chronic issues. The Essences are cost effective and safe for anyone to take, as they don't interact with medications. Infants, the elderly and pets can all take the Essences too.
This will be a very positive step for consumers, practitioners and the industry, and a necessary aim for the future of health care.