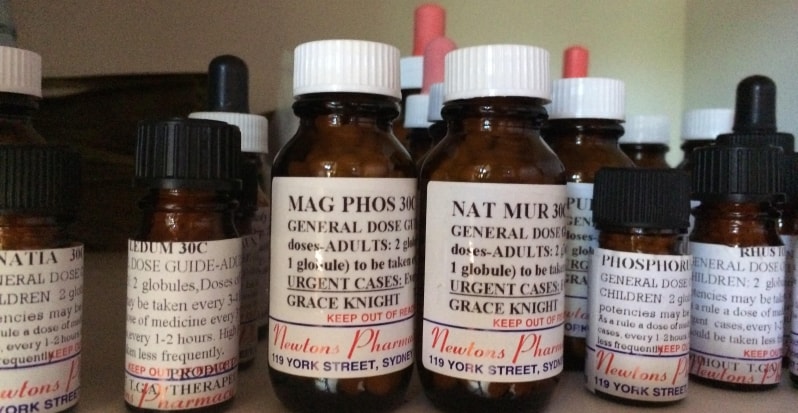 Homeopathy is a system of medicine within itself. It uses natural substances (such as those from plant, animal and mineral origins) that are prepared using a dilution method that has been around for hundreds of years, at many countries around the world. It has had a large presence in Britain, for example.
There is an abundance of comprehensive information available on homeopathy at: www.britishhomeopathic.org
Homeopathy is used by Naturopaths and other natural therapists. In my practice I use homeopathy alongside nutrition and herbal medicine where appropriate.
Homeopathy is fairly cost-effective and often cheaper than nutritional or herbal supplements due to the way it is prepared.
In Australia, there is not an abundance of stockists for homeopathic medicines. When I recommend a Homeopathic remedy or remedies for a client I give them the name and dose of the remedy or remedies and advise them to call Newton's Pharmacy in Sydney on 9267 7889 to arrange a mail-out. You can also read more about Newton's Pharmacy here: www.newtownpharmacy.com.au
Unfortunately Homeopathy has been subject to some negative reviews in the media in recent years. These cases were very rare compared to other aspects of healthcare such as the medical sector, and usually resulted because the practitioners administering the treatment at the time either failed to refer the patient on in cases of serious and urgent medical issues, and / or did not obtain a quality education. In my clinical practice, it is my duty of care as a Naturopath (and in keeping with the code of conduct of my Association of registration, A.N.T.A.) to refer onto the appropriate practitioner whenever appropriate, especially if your health condition requires that you see a medical doctor urgently, for example.
This points to another reason to support the benefits that would result in protecting the public if Natural Therapies were regulated in Australia (see more on my page "About me").
Homeopathy can be used to help deal with acute and chronic health conditions, alongside pharmaceutical medications and herbal and nutritional supplements where required, and it is safe to use during pregnancy. Children actually respond quite well to homeopathy also. Clients come to me for help with all sorts of health conditions and benefit from the use of Homeopathy.
If you have been recommended to take Homeopathy, it is important that you keep in regular contact with your practitioner so that your treatment can be adjusted accordingly. In my clinical practice I ask that clients contact me once a week or fortnight to report on their health, even if there is no change. This service will not be charged to you in between consultations.
People all respond to Homeopathy at different rates. Your practitioner will need to know regularly if your symptoms are changing or even if there has been no change, as either way you may require a revision of your treatment. For more chronic illnesses and conditions, treatment may take several months and if Homeopathy is appropriate, the remedy might need to be changed multiple times before the issue improves. This is often the case with conditions that have been going on for many months or years, or where there is more than one symptom or issue. It is like peeling the layers of an onion as each symptom or issue is resolved as the treatment moves focus on to another area.